It may surprise you to hear that for 5 years I was a vegetarian. I also spent one ill-fated month as a vegan because no one told me about taking vitamin B-12. While I'm not a vegan or vegetarian right now I do follow a primarily meat free diet most of the week. One of the most challenging aspects to travel is figuring out where to eat-regardless of your diet. So, I decided to put together an itinerary with my meat-free people in mind for their next trip to Denver. Don't worry, I won't be sending you anywhere that smells like patchouli, body odor, dust and sadness.
* In order for me to support my blogging activities, I may receive monetary compensation or other types of remuneration for my endorsement, recommendation, testimonial and/or link to any products or services from this blog. Please read my disclosure here.*
Thinking About Starting a Travel Website?
It's pretty simple to do and cheap! Start with Siteground and WordPress.org. With this winning combination you'll own your own website by the end of the day. And, Siteground has easy to follow tutorials to help you with setting up your site.
Before You Arrive
Colorado is a high-altitude destination. When designing your trip, it's imperative that you keep that in mind. For folks not used to high-altitudes that means taking it easy upon arrival. You may even want to touch base with your doctor about what to consider when visiting a high altitude destination. Yes, Denver, is a high-altitude destination. It's called the Mile High City for a reason. It's one mile above sea level.
If you're from a humid location, basically anything over 20% humidity, Colorado will feel dry AF. Seriously, it will. Don't forget to bring.
Sunblock
Chapstick
Sunglasses
A water bottle
Lotion
Some Helpful Tips
Tip #1-Take the train from Denver International Airport to Denver's Union Station-the final stop. Do not try to take a Lyft or Uber from the airport unless you've pre-scheduled this. Coloradans take the train at such a high rate that ride share drivers are difficult to connect with at the airport. Once you arrive at Union Station then schedule your Lyft or Uber. This will also save you money.
Tip #2-Do not use the Scooters like you're at Disney World. I see this on a daily basis during the summer travel season. It's incredibly dangerous and people have been badly injured or died while in town.
Tip #3 If at all possible try to get access to a car. It will be challenging to go to mountain destinations without it. But, if you're here for at least a minimum of 5days, then you can take the Bustang service into the mountains and visit a mountain town. I love Bustang and have taken it numerous times. Bustang does NOT run on weekends or holidays post COVID.
Where to Stay
I actually take staycations on different sides of town from the one that I live in. I live in a great area, but sometimes it's fun to spend a few nights on the opposite side of town. Here are some suggestions of places to stay while you're here.
The Source Hotel
Hostel Fish
The Art Hotel
Ember Hostel
The Rally Hotel
Moxy Hotel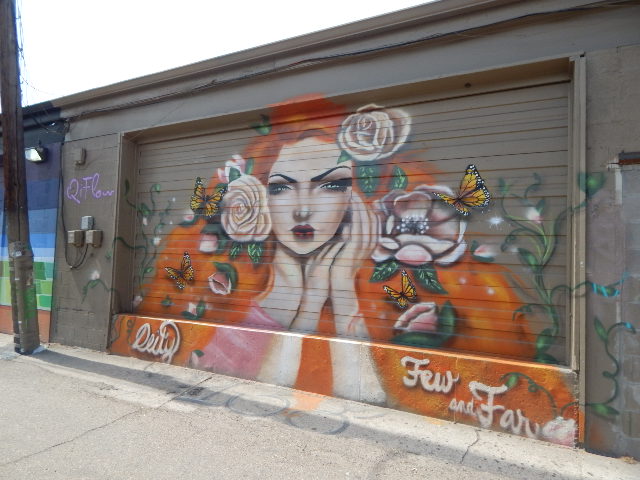 Day #1
One of my favorite places in Denver is the 41st and Tennyson shopping district. It's way underreported in travel related content about Denver. I think this is happening because most people writing about Denver aren't from Denver or even Colorado, but are travel bloggers who are basically sharing their trips.
This area is super cute. It has an incredible coffee shop, Allegro Coffee Roasters, which is a great place to get a nice cup of coffee or to work from. This area is also home to 3 boutiques that I love.
Lariat-A black owned boutique with a distinct nod to Colorado fashion.
Second Love-One of the most beautiful resale…thrift stores…that I've ever shopped in. It's not necessarily cheap but the clothes are second hand and I love that.
The Yogi Exchange-This is also a resale store that also happens to have crystals as well. If you're looking for new to you athletic wear, this is a great place to start.
Once you're hungry, check out Vital Root, a restaurant that is 99% vegan. It has incredible food and you'll be ready for your next stop.
Or, you can head back to downtown Denver and hangout in the Lohi Neighborhood.
Now that you're fueled up, it's time to explore some more.
Head back downtown and go to the RINO district. I love exploring this district because of the incredible number of murals. So many murals. In fact, in 2017 Lonely Planet called this district one of the top 10 neighborhoods to visit in the United States. Start at Central Market Denver and you could literally throw a stone and hit a mural in this area. In fact, there are murals throughout the Denver metro area and beyond-it's a thing LOL!
If you get a little thirsty while exploring there are five places that I strongly recommend.
Third Culture Bakery-Their iced matcha is the best in Denver. Period. No contest. And, their mochi muffins. This bakery is also LGBTQ friendly. 2600 Lawrence Street Suite #200
WELLth-The juices here are so damn good. And the crew is super friendly too. 2636 Walnut St. #103, Denver, CO 80205
Stowaway-I spent a couple of months in Australia and quickly came to understand why they are so picky about the quality of their coffee. But, the owners of Stowaway are from New Zealand and are just as particular. Great food, phenomenal coffee and a beautiful space.
Whole Sol Blend Bar-Enjoy juices, toasts and other vegan friendly options at this Colorado local business.
Nooch Vegan Market?
If you're needing to pick up snacks or other foods, stop by Nooch Vegan Market located on Broadway.
Find a Food Truck
Best One Yet
Wong Way Veg
CholoAss Vegan
Mu Denver
Check Out
While you're on this side of town there are a couple of places that I recommend you checking out.
Millers and Rossi, a speakeasy in the neighborhood. Make a reservation due to capacity constraints.
The Source–This is also a food hall with bars as well. It is within walking distance of Zeppelin Station. Check out Safta for Middle Eastern food (high end) All are with walking distance of each other.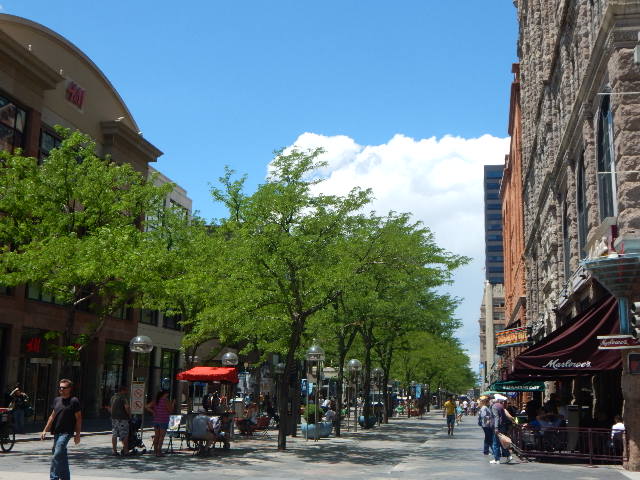 Day #2
Coloradans are serious about our coffee. If you're downtown you'll be able to find several shops serving local roasters favorite roasts.
Coffee at the Point-This Black owned coffee shop is in the heart of Five Points and right by the light rail. It's also a great place to meet if you have several friends with you.
Amethyst Coffee-This coffee shop also has a focus on sustainable wages for its employees. Something that is a constant conversation here in Denver and beyond.
Don't want coffee and a quick bite? Go to one of the following vegan and vegetarian restaurants to get your day started.
Somebody People-I can't rave enough about this restaurant. Meat eaters will love this place. The food is so damn good. Somebody People is a whole vibe.
Wonder Press Denver-If you're looking for great fresh juice blends and toasts, Wonder is the place and the staff is really nice.
If you don't have a car, you can take the train from Union Station to Olde Town Arvada. I really love this area and it still feels like how Colorado used to feel when I was a kid. When you're ready for lunch you can eat at the following places:
Westwood Neighborhood
Prefer Mexican food? Head over to Kahlo's. I'm honestly baffled by the fact that this place doesn't get as much publicity as other well known restaurants closer to Denver's city center.
If you prefer to stay in Denver here is a short list of activities to enjoy.
Ride a bike along Cherry Creek Bike Trail
Live music at The Mission Ballroom (right off the light rail). Here are some shows I'm looking forward to this year.

Black Pumas
Marc Rebillet
WuTang Clan and Colorado Symphony
St. Vincent
Erykah Badu-But will she show up on time?
This is one of the best venues in Colorado and the World. If you can, try to time your trip so that you can enjoy your favorite musical artist performing there. Or, enjoy the following:
Or, just enjoy hiking around the area. Use the All Trails app to find a trail.
Day #3
Edgewater Public Market and Sloan's Lake
Meta Burger
Head over to the Cherry Creek North Shopping District. You can take a Lyft/Uber or ride your bike along the bike trail. Cyclists are serious on this trail as are the walkers so FYI.
Once you arrive, grab a cup of coffee from one of Aviano Coffee's two locations.
Grab a meal at
True Food Kitchen*
*Typically, I avoid sharing national chains in my content and focus on locally owned businesses. However, these two chains are standouts and absolutely worth a mention within the context of this post*
Heaven Creamery
Want some ice cream before riding back? Heaven Creamery is DREAMY!!! And, it offers so many non-dairy options.
Feel like doing some yoga? Here are a couple of spots to check out.
Four Mile Historic Park-Goat Yoga
Corepower Yoga-Many people not know that it's a Colorado local company.
Special Shout Out-Veggie Viernes
If you're not familiar with Rise Westwood Collective I strongly encourage you to check it out. If you're visiting town on the third friday of the month until October check out Veggie Viernes. All LatinX and BIPOC vegan venders.
F$ck Yoga?
Here are some other options.
Too much action? Head over to Number 38 in RINO relax and grab a beer.