Welcome To Square State
Every time I travel outside of Colorado people are always surprised that I'm from here. Let's just get the elephant out of the room-yes, there are black people in Colorado!
After that bit of surprise then I get the whole what do you do there? Does everyone smoke pot? No (I won't be writing about pot-sorry peeps!) In fact, I remember during my growing up years that we always were a bit frustrated with the Cowtown identity that was so hard to shake off.
The thing is we are a cowtown (state), and a tech state, green energy, Republican, Democrat, vegans, meat eaters, and adventurers.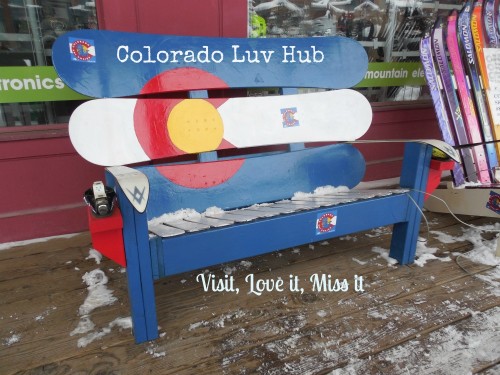 It's Not Just About The Mountains!
We have a diverse population that is growing all the time and an amazing spirit of innovation and a can do attitude. There are a ton of amazing products that can trace their beginnings to Colorado-ever heard of the Denver Boot?
We are competitive, but enjoy our lives. In regular conversations you will hear about what races people are training for, the places they've traveled to, or the friendly bickering that happens during every sports season.
We have tons of adult's leagues for: volleyball, bowling, kickball, and more. Coloradans really like to have fun.
If there is a reason to throw a party or have fun: We.Are.On.It! Zombies crawls, St. Patrick's Day, the Rodeo, or even the Pueblo chile. We even like to have yoga festivals.
We Could Do Better
Colorado does have problems though, and I will talk about them in this blog, these are issues that I feel we could be dealing with better.
Issues such as a chronic homeless problem that has become worse due to lack of affordable housing, we aren't funding our children's schools at rates that I'm comfortable with, we have people who feel outside of the growth and wealth that is sweeping across the state, and there are still areas that don't have access to grocery stores.
The traffic on the highways is terrible right now as we are in a longterm expansion project.
If you don't have a car it's hell to get to the mountains and skiing/snowboarding is expensive to participate in if you don't have the equipment.
I hope to be fair about how I view Colorado and encourage us to do better. I've had the amazing opportunity to travel all over the world, and to more than 40 of the United States. So, it's fair to say that I've seen a lot of this wonderful country and for me, Colorado is the best!
My goal is to show a less slick version of the state that I live in, support small local businesses and non-profits, and get people to use, know, and love products made in Colorado, and beeline towards small local businesses.
As much as we love Colorado I've noticed that we have a serious lack of blogs with a general Colorado focus. There are a lot of food focused blogs, fitness, but not general lifestyle so I hope I can help shed some light on what we are all about.
Thinking Of Moving? Sign Up for The Colorado Luv Hub Guide To Moving To Colorado
Welcome To Colorado Luv Hub!
Web Address: www.coloradoluvhub.info
I do have some other favorite parts of the U.S. feel free to email me at: coloradoluvhub@gmail.com to find out!
Disclaimer: Please note that all opinions are my own!